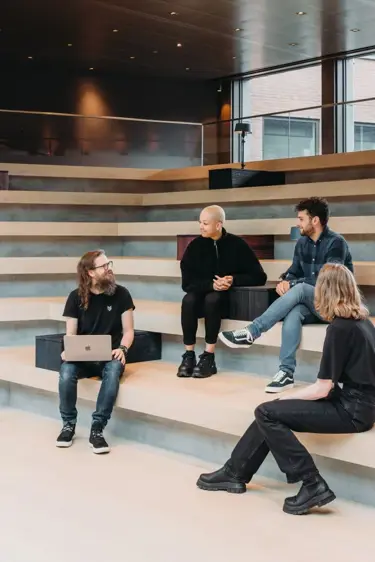 Oversee the art quality of Guerrilla's external projects.
Guerrilla is looking for an Art Director for External Projects (ADEP) to oversee the art quality and asset integration of our external game projects. As the successful candidate, you will work with internal stakeholders and external teams to create games of the highest possible quality. This a unique opportunity to work at Guerrilla on exciting projects with talented teams across the world.
What you will do
As an ADEP at Guerrilla, we will look to you to:
Communicate and protect the values and standards of the IP and franchise.
Drive external projects to our high quality standards from an art and asset integration perspective.
Be the main spokesperson for all art related topics for external projects.
Manage and provide feedback on the art direction, asset integration quality and milestone goals.
Provide clear direction and feedback from Guerrilla's key stakeholders to art directors and (technical) artists at partner companies.
Develop style guides covering Horizon universe, including tribes, weapons, and machines, in collaboration with internal art directors
Oversee conversion of game assets and building of asset databases to efficiently manage assets requests that require compatibility with a variety of tools.
Work with Guerrilla's producers to set milestone goals and evaluate deliverables.
Relay information from external teams and projects to the relevant internal stakeholders.
Who you are
We'd love to hear from you if you:
Have at least 6 years experience in a senior art related role, with broad exposure to all areas of Art Direction
Bring a deep understanding of all phases of game development, from early concepts to post-launch support
Know what it takes to deliver game ready assets, and can provide concrete examples of how you've overcome challenges in this regard
Can keep a high-level overview, determine priorities, and provide resulting feedback and guidance in a constructive manner
Can speak to the challenges in guiding games from concept to launch, and have concrete examples of how you've overcome them in the past
Know how to collaborate with external teams in safeguarding and elevating IP quality
Possess a creative and analytical mind
Have excellent interpersonal, written and verbal communication skills
Are passionate about games, and ideally have prior experience working with high profile, licenced IP
Please note: Unless stated otherwise, our vacancies are based on-site, in our studio in Amsterdam. For qualified candidates, we offer visa, permit, relocation and immigration support. Depending on the role, we do offer hybrid work models allowing our employees to work from home one or more days per week.
Interested?
If you think you're up for the challenge, we'd love to hear from you! You can apply by hitting the "apply now" button. Be sure to submit your CV, Cover Letter and a link or PDF file of your portfolio where you showcase your best and most recent work.