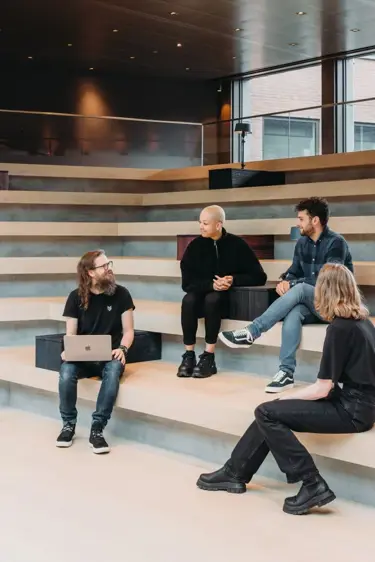 Who We Are
Guerrilla, the Amsterdam-based creator of the celebrated Horizon series, is dedicated to pushing the boundaries of gaming. We are looking for a skilled Cinematics Animation Manager to join our team and help us continue to innovate in the industry. If you are passionate about creating immersive and engaging experiences through cinematics animation, we want to hear from you. Join us in our mission to constantly push the limits of what is possible in gaming.
What You Will Do
As the Cinematics Animation Manager at Guerrilla, you will provide leadership and support to the cinematics department leads and interface with the production team. You will report to the Studio Animation Supervisor and, together with the Cinematics Animation Director, establish the direction and future trajectory of the cinematics animation team.
Collaborate with the Cinematics Animation Director and other core team members to develop the overall vision and to determine technical and production feasibility
Work closely with the animation tech team to assess existing tools and facilitate designing custom ones to further improve new or existing animation pipelines
Review scripts and identify as well as analyze risks for production
Assist Production in the creation of the Cinematics Animation schedule and resource plans
Train team members on tools and techniques
Raise awareness of new processes
Anticipate artistic and technological advancements in the industry, and stay up to date on market trends to define Guerrilla Games best practices.
Participate in recruitment to further develop the Cinematics Animation team
Foster your team's professional development
Work closely and collaborate with Production, Writing, Design, Art direction, Animation Tech and other departments to realize the vision of the team. Informatively and constructively explain the root causes of risks, blockers and all other related challenges
Able to lend a hand creating compelling, entertaining and visually appealing cinematics
Experience creating stylized hand keyed or motion captured animations that have a strong foundation in reality
Who you are
We'd love to hear from you if you have:
4+ years of experience in a Lead Animator position, ideally in a studio from which creative vision and direction was set, owned and driven
Experience in all stages of cinematics development from concept to release as a Lead
Ability to collaborate with the Cinematics Animation Director to ensure that the animations meets expectations of quality, consistency and style
Good familiarity with bug tracking software and version management systems
Clear and correct communication skills, strong problem solving skills, and a willingness to support the team, directors and production where needed
Growth minded and motivated towards teaching, enabling, and coaching the leads within the cinematics team
Good eye for detail and quality, as well as being comfortable with body and face mechanics, coupled with a strong understanding of weight, distribution and pacing/timing
Working knowledge of current animation techniques in Maya and Motionbuilder
Please note: Unless stated otherwise, our vacancies are based on-site, in our studio in Amsterdam. For qualified candidates, we offer visa, permit, relocation and immigration support. Depending on the role, we do offer hybrid work models allowing our employees to work from home one or more days per week.
Interested?
If you think you're up for the challenge, we'd love to hear from you! You can apply by hitting the "apply now" button. Be sure to submit your CV and a Cover/Motivation Letter that speaks to your reasons for applying at Guerrilla.