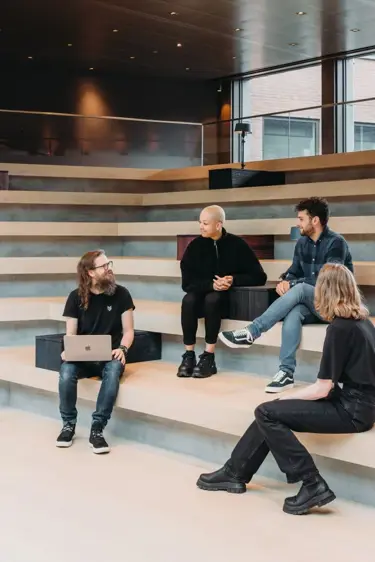 Are you a veteran combat and gameplay designer? Do you have the chops to take it to the next level? Have a look at this exciting vacancy!
Guerrilla is looking for a Game Design Director. As the successful candidate, you will provide direction to the Combat, Robot and System Design teams and work with multi-disciplinary teams to create a game of the highest possible quality. This is an exceptional opportunity to join Guerrilla, liaison with the Game Director and oversee and direct all aspects related to combat and system design to make the highest quality player experience.
What you will do
As a Game Design Director at Guerrilla, we will look to you to:
Be instrumental in setting the direction and quality bars for combat gameplay and core design features.
Collaborate with multidisciplinary teams to design, validate and amend high-level design concepts, features and assets, efficiently and to quality.
Work with teams of skilled designers through all phases of development from concepting and prototyping to shipping by means of professional collaboration and communication.
Evaluate the game and playtest results, and present and discuss analyses with the Game Director, and collaborate on plans to increase quality.
Collaborate with the data analytics and player research teams to further the understanding of the player experience and quality.
Guide, mentor and assist the leads of Combat, System and Robot Design.
Oversee strategic needs in terms of recruitment of top-class talent to strengthen the design teams.
Who you are
We'd love to hear from you if you:
Have at least 10 years experience in a senior Design role, with at least 5 years experience in leading and mentoring a team.
Are deeply versed in key design areas; combat, player progression, economy, game systems and interactive systems.
Know what it takes to establish and safeguard an overarching vision, yet can also work within a set direction.
Have a strong passion for combat and game design in video games, and for games in general
Have shipped multiple titles with critical acclaim.
Thoroughly understand all phases of game development, from early concepts to post-launch support.
You have excellent interpersonal, written and verbal communication skills.
You have a creative and analytical mind.
You are comfortable speaking to the press or audiences.
Please note: Unless stated otherwise, our vacancies are based on-site, in our studio in Amsterdam. For qualified candidates, we offer visa, permit, relocation and immigration support. Depending on the role, we do offer hybrid work models allowing our employees to work from home one or more days per week.
Interested?
If you think you're up for the challenge, we'd love to hear from you! You can apply by hitting the "apply now" button. Be sure to submit your CV, Cover Letter and a link or PDF file of your portfolio where you showcase your best and most recent work.