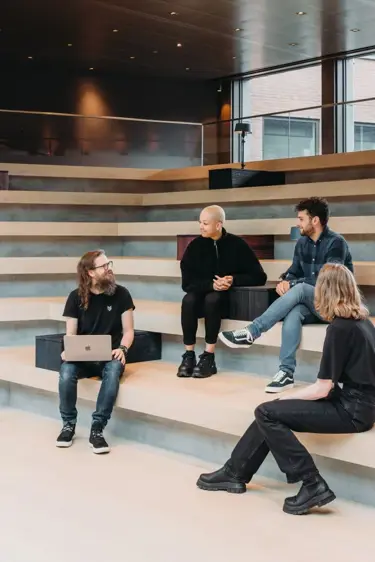 Guerrilla is looking for a Game Design Manager to coordinate and guide the core design team on one of our marquee projects – from career development to mentoring, and from recruitment to pre-selecting new talent. As the successful candidate, you will work closely with the Game Director and Lead Game Designer to continuously evaluate and develop the design talent and skills needed for the project.
What you will do
As a Game Design Manager at Guerrilla, you will:
Be responsible for coaching, mentoring and career development of our core design team
Will maintain healthy team relationships through resolving conflict and reducing tensions where they affect performance
Deliver regular constructive and meaningful feedback and support, while understanding when team members need extra attention
Have regular 1:1 time scheduled with each team member where you don't just focus on work but also on other aspects that might influence their motivation, intended to understand them better as a person
Coordinate the on-boarding and training of new designers on the team
Partner with HR on topics such as strategic personnel planning (identifying gaps and risks in the team structure), talent acquisition, learning and development
Work with your team on career development goals and conduct yearly appraisals
Who you are
We'd love to hear from you if you:
Have a proven track record as a Game Design Lead or Manager, with more than one AAA title shipped
Derive satisfaction from successfully guiding career growth of people you manage
Are able to maintain a balanced but diverse team, and manage their performance consistently
Have experience with recruiting, coaching and mentoring designers and managing their professional development
Have excellent interpersonal, written and verbal communication skills
Are comfortable with providing and receiving constructive criticism
Are self-motivated and take initiative
Please note: Unless stated otherwise, our vacancies are based on-site, in our studio in Amsterdam. For qualified candidates, we offer visa, permit, relocation and immigration support. Depending on the role, we do offer hybrid work models allowing our employees to work from home one or more days per week.
Interested?
If you think you're up for the challenge, we'd love to hear from you! You can apply by hitting the "apply now" button. Be sure to submit your CV and a Cover/Motivation Letter that speaks to your reasons for applying at Guerrilla.