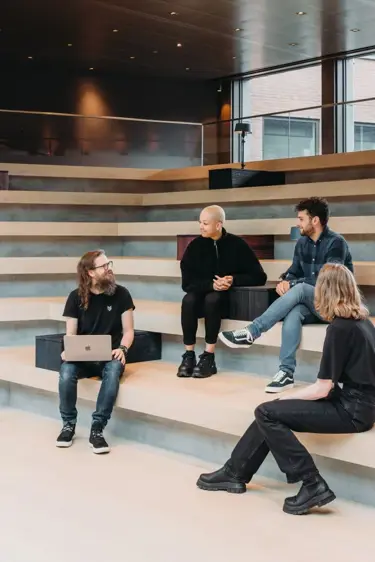 Ensure Guerrilla's IT Operations run like a well oiled machine.
Our Team
Guerrilla's IT team is the backbone of our studio; they support our Guerrillas in all IT tech needs. The team plans, maintains and secures a large, sophisticated IT infrastructure, and is the first line of contact for our developers. Collectively, they ensure our Devs have access to all vital hard- and software required to craft incredible entertainment experiences, and provide technical support on all fronts.
What you will do
As the IT Operations Lead, you report directly to the IT Director, and we will look to you to lead the team, set the vision and actively coach.
The IT Operations Team is supporting a wide variety of day-to-day IT tasks to keep our users productive and ensure the IT infrastructure is secure, consistent, reliable and scalable. In this role, you will operate existing tools and systems and introduce new technologies and processes that will help Guerrilla grow.
You will be essential in enabling Guerrilla's IT needs, delivering top of the bill IT support and providing a platinum IT experience.
Manage a team of IT professionals through the day-to-day activities, including tickets and projects and provide hands-on support to enable them to meet their goals.
Lead from a position of experience, creating opportunities for the team to grow as professionals as they develop new skills and capabilities.
Perform administrative functions like team planning, employee reviews and recruiting.
Collaborate and work closely with your direct colleagues in IT, stakeholders within Guerrilla as your peers within Sony Interactive Entertainment / Sony (Europe / Global) to develop and ultimately drive the implementation of IT policies, processes, best practices and systems that will enable agility and a secure environment.
Define and track meaningful metrics on an ongoing basis.
Control operational costs and budgets regarding IT systems and sources.
Organize IT Operations documentation and knowledge based articles
Who you are
We would love to hear from you if you have:
A background that adds to the diversity of Guerrilla's team.
Demonstrable experience as an IT Operations Lead and a leadership style that can be described as leading by example. You inspire and motivate through a hands-on and can-do attitude.
A passion for coaching and people management to build successful teams.
Excel at planning, structure and organization.
Excellent analytical, logical thinking, and problem-solving skills.
Outstanding verbal and written communication skills in English that support communications to non-technical as technical resources alike.
Feel comfortable doing a variety of tasks including supporting end-users in their quest for efficiency, securing our hardware and systems, able to balance multiple projects and growing a team that can do the same.
A constant thirst for new information, a deep understanding of IT best practices (ITIL practitioner) and a detailed knowledge of IT Infrastructures e.g.:

Windows (Server/ Workstation)
Endpoint Management
Security tooling
Network infrastructure and concepts
Virtualization technologies
Datacenter Operations
Extra points
You have knowledge of, and prior experience with:
Working within the Gaming industry.
Working for large (global) enterprises as small to medium businesses.
Understanding and experience with: Jira, Confluence, Service Now, O365
Interested?
Please note: This position is based in our studio in the heart of Amsterdam. Guerrilla offers relocation and immigration support.
If you think you're up for the challenge, you can apply by hitting the "apply now" button. Be sure to submit your CV, a cover/motivation letter and a link to/PDF of your portfolio.