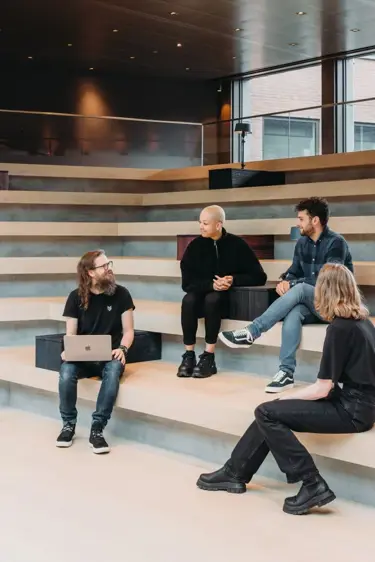 Guerrilla is looking for an experienced and passionate Lead Systems Designer to oversee the design and development of gameplay systems that impact the short to mid-term gameplay loop.
As a successful candidate, you will work closely with System Designers, UI/UX Designers, Gameplay Programmers and multi-disciplinary teams to create gameplay systems and contents that offer variety and excitement to engage our players on a strategic layer
What you will do
As a Lead Systems Designer (Online) at Guerrilla, you will:
Work closely with Gameplay System Designers to oversee development of systems and contents that relate to character skills, items, rewards, power progression and scoring
Work closely with the Lead Combat Designer and Lead Engagement Designer to develop systems that allow players to make strategic choices that affect their gameplay experience from minute to minute gameplay to overall account progression.
Provide guidance and mentorship for junior to senior level Gameplay System Designers
Collaborate with multidisciplinary teams to implement gameplay features from concept to release at highest possible quality in timely manner
Collaborate with the data analytics and player research teams to analyze player's behaviors and metrics to continuously improve the game and to evaluate combat features for continuous iteration and improvements
Who you are
You have gained experience as a Senior Gameplay System Designer on multiple titles for at least 5 years, with at least 3 years experience in leading and mentoring a team
During your career, you have shipped at least one AAA game where you were heavily involved in Gameplay Systems Design, preferably for an online multiplayer action game
You have a passion for, and deep understanding of, third-person action games and have thoroughly played a wide variety of different titles
You have excellent interpersonal, written and verbal communication skills
You have technical understanding of visual scripting languages, animation state machine, and challenges of state replication
You are comfortable with providing and receiving constructive criticism
You are self-motivated and take initiative
Please note: Unless stated otherwise, our vacancies are based on-site, in our studio in Amsterdam. For qualified candidates, we offer visa, permit, relocation and immigration support. Depending on the role, we do offer hybrid work models allowing our employees to work from home one or more days per week.
Interested?
If you think you're up for the challenge, we'd love to hear from you! You can apply by hitting the "apply now" button. Be sure to submit your CV, Cover Letter and a link or PDF file of your portfolio where you showcase your best and most recent work.