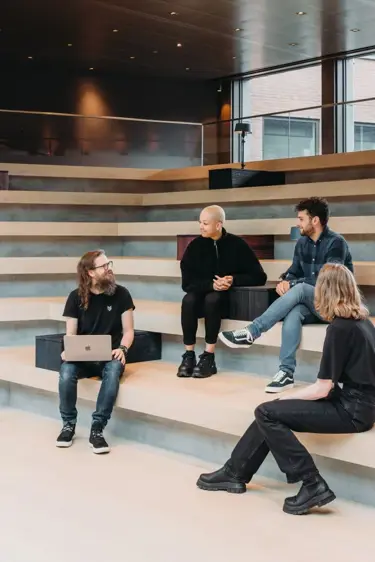 Create amazing multiplayer worlds full of exciting locations, activities, and encounters
Guerrilla is looking for a Lead World Designer to bring the expanding Horizon universe to a multiplayer audience. As the successful candidate, you will head up the World Design team on one of our ambitious, unannounced projects, and work with multi-disciplinary teams to create a game of the highest possible quality. This is a unique opportunity to work with talented teams on setting the direction and raising the quality bar for combat in our next game.
What you will do
As a Lead World Designer at Guerrilla, we will look to you to:
Manage, organize and mentor the World Design team, setting quality standards and goals and assisting and supporting them in their learning of good work practices.
Help set the direction and vision for World Design, in collaboration with the Game Design Director and Game Director.
Partner with multidisciplinary teams to design, validate and amend high-level design concepts, features and assets, efficiently and to quality.
Evaluate the game and playtest results, and present and discuss analyses with the Game Design Director, and collaborate on plans to increase quality.
Collaborate with the data analytics and player research teams to further the understanding of the player experience and quality.
Who you are
We'd love to hear from you if you:
Have at least 5 years experience in a senior Design role, with at least 3 years experience in leading and mentoring a team.
Are deeply versed in all aspects related to World Design and aim to create high quality player experiences.
Possess a deep understanding of all phases of game development, from early concepts to post-launch support.
Have shipped at least one Action title with critical acclaim.
Have a strong passion for world and environment design in video games, and video games in general.
Have excellent interpersonal, written and verbal communication skills.
Have a creative and analytical mind.
Are comfortable speaking to the press or audiences.
Please note: Unless stated otherwise, our vacancies are based on-site, in our studio in Amsterdam. For qualified candidates, we offer visa, permit, relocation and immigration support. Depending on the role, we do offer hybrid work models allowing our employees to work from home one or more days per week.
Interested?
If you think you're up for the challenge, we'd love to hear from you! You can apply by hitting the "apply now" button. Be sure to submit your CV, Cover Letter and a link or PDF file of your portfolio where you showcase your best and most recent work.