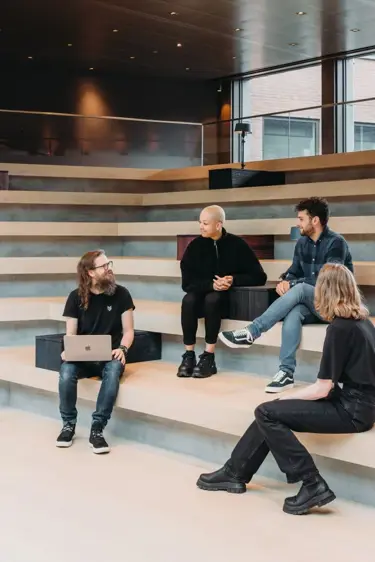 Direct the creation of high quality environment concept art
The role
As a Principal World Concept Artist at Guerrilla, you will have a fundamental hand in defining the look and feel of our game environments. Working in close collaboration with our Art Directors and Art Leads, you'll explore, visualize and develop fitting project styles and moods. In turn, you'll work with both your peers in the studio as well as external partners to safeguard stylistic consistency.
What you will do
As a Principal World Concept Artist, we will look to you to:
Produce high quality concept art with good understanding of color, light and design esthetic

Explore different style treatments through an iterative design process

Safeguard consistent art style across departments

Lead and mentor concept artists as you collaborate on various design tracks

Provide feedback and direction to our outsourcing partners and guide them in their tasks

Work cross-discipline to gather ideas and inspire others
Who you are
We'd love to hear from you if you:
Are a master of traditional arts, with strong drawing abilities and experience in creating environmental art

Have a body of work that evidences bold color usage and strong stylization skills

Have a solid grasp on the tools required to explore differently styled game worlds

Are a strong communicator who can collaborate across disciplines and can inspire through high quality art, to build visually stunning environments.
Have at least 5 years of experience working on AAA titles or features as a principal concept artist or above
Have a strong understanding of color theory and how to apply that in your work
Are passionate about games and game development
Skilled in 3D is a bonus, but not a requirement
Interested?
If you think you're up for a challenge, we'd love to hear from you! You can apply by hitting the "apply" button. Be sure to submit your CV, cover letter and a link to your portfolio.