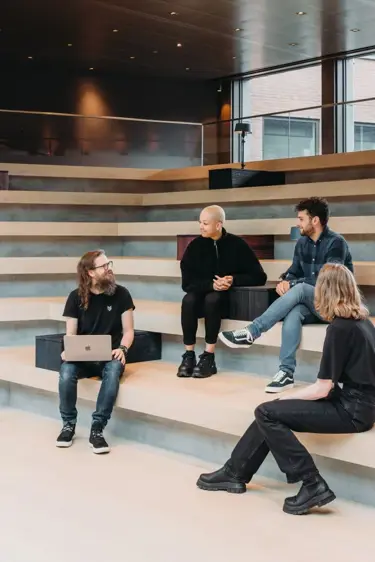 Who we are
Our Producers are a critical part of the development team at Guerrilla, empowered with extensive responsibilities and always on the lookout for ways to innovate.
What you will do
Reporting to the Central Teams Lead Producer, you will be a senior member of an innovative team focused on driving world-class animation and building next-generation animation tools and technologies!
You will work closely with the Animation Direction and our various Production teams developing and improving on processes, managing requests, and budgets, reporting on status, providing input for the schedule, team growth, external partner opportunities, and facilitating communication and information sharing.
Some of your responsibilities and tasks include:
Coordinate day-to-day work of the team; Track the status and generate reports.
Facilitate intake of requests from multiple projects, weigh against available resources, and map on a cross project-schedule.
Partner with Animation Direction and department Leads on strategy
Evolve existing processes and explore the introduction of new ones.
Schedule reviews, document feedback, and design JIRA workflows.
Work closely with the Production team to ensure continuity of content, and appropriate resource distribution between teams.
Mentor members of the feature Production team that work with Animation groups
Chase impediments and flag risks.
Facilitate inter-departmental communication with other teams such as art, VFX, lighting, audio, writing, and world design to mitigate sophisticated co-dependencies.
Who you are
You have at least 7 years prior game or film industry experience, with a minimum of 1 full cycle shipping a title.
You possess an understanding of real-time animation pipelines.
You have a high level of technical proficiency and are excited to engage with a proprietary toolset/engine.
Comfortable in an ambiguous and diverse work environment, embracing changes and accepting revisions if needed to improve the game.
You possess strong oral and written English communication skills.
You have experience with tracking work and mitigating risk.
You're able to effectively connect with artistic and technical team members.
You're able to switch between day-to-day firefighting and high-level strategy.
Interested?
If you think you're up for the challenge, we'd love to hear from you! You can apply by hitting the "apply now" button. Be sure to submit your CV and a motivation letter - we like getting some insight into your reasons for applying to Guerrilla.
Please note: This position is based in our studio in the heart of Amsterdam. Guerrilla offers relocation and immigration support.