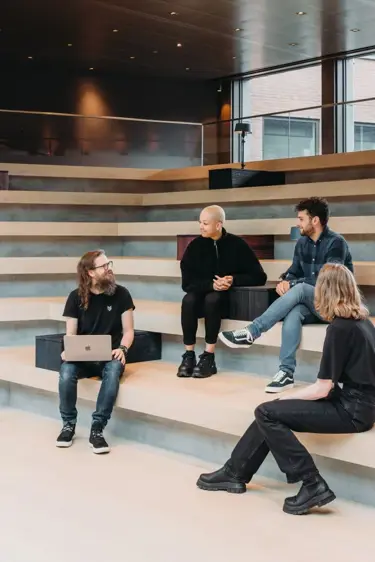 Guerrilla is looking for an experienced and passionate Senior Combat Designer to help create a variety of Machine enemies that are spectacular, challenging and memorable to fight cooperatively. We are searching for a seasoned candidate with a keen understanding of what makes a good enemy design that challenges a variety of player skills.
What you will do
As a Senior Combat Designer at Guerrilla, you will:
Work closely with your Lead Combat Designer to design multiple machine enemies that provide variety of challenges against multiple players
Design, change and update behaviors of existing iconic machines of the Horizon franchise as well as design to introduce new machines
Work closely in a multi-disciplinary team to develop each machines from concept to release
Use metrics, player feedback, and a multitude of diverse analytics to improve and refine each machine over time
Who you are
We'd love to hear from you if you:
Have substantial and demonstrable experience in AI Enemy Design.
Bring concrete examples of your work and can clearly convey the design process behind your creations.
Have had your ideas go through a full production cycle, from inception to launch.
Have shipped at least one AAA game where you were heavily involved in, or in charge of, AI Enemy design.
Are experienced in visual scripting languages (Blueprint, Node Graphs, and so on).
Can work with animation driven systems and are familiar with the challenges of state replication.
Have a passion for, and deep understanding of, third-person combat mechanics and have thoroughly played a wide variety of different titles.
Like working with hands-on prototypes.
Are comfortable with providing and receiving constructive feedback..
have excellent written and verbal communication skills.
are self-motivated and take initiative.
Please note: Unless stated otherwise, our vacancies are based on-site, in our studio in Amsterdam. For qualified candidates, we offer visa, permit, relocation and immigration support. Depending on the role, we do offer hybrid work models allowing our employees to work from home one or more days per week.
Interested?
If you think you're up for the challenge, we'd love to hear from you! You can apply by hitting the "apply now" button. Be sure to submit your CV, Cover Letter and a link or PDF file of your portfolio where you showcase your best and most recent work.
---
At Guerrilla, we believe that our team's varied backgrounds, experiences, and perspectives help us create games that resonate with a diverse audience.
As an equal opportunities employer, we strive to create an inclusive environment, empower employees and embrace diversity.
We encourage everyone to respond as we consider all candidates on the basis of their merit, unique strengths, and perspectives they will bring to the role.