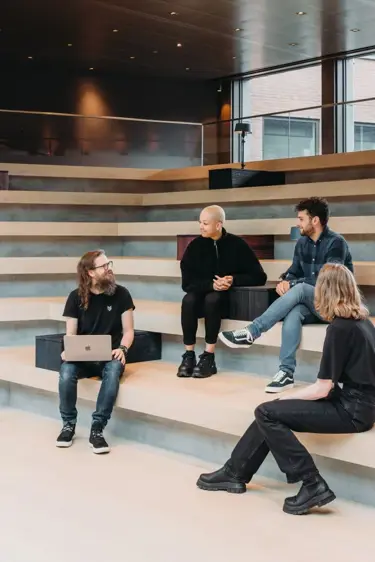 Guerrilla, the Amsterdam-based developer of the critically acclaimed Horizon series is looking for a Senior DevOps Engineer to join its Infrastructure Team and level up the technology behind its games.
Our Infrastructure Team
We're taking the Horizon franchise online and are building the technology for a multiplayer game! The Online Infrastructure team works closely with designers and developers in order to build a scalable, reliable and flexible platform to develop and run the game.
Join our team and become deeply immersed in all our Infrastructure efforts, including platform coding, developer experience, automation, deployment, security, networking, and performance tuning! Our goal is not only to build out infrastructure, but write systems around it that support our developers.
You will contribute to the development of our platforms according to the needs of our developers and the game, working side by side with artists, designers and game programmers in a creative and highly ambitious atmosphere.
Our Technology
For our game servers we're using C++ and a custom UDP-based protocol. For other game related services we use industry-standard web technologies: Java, Tomcat and Spring. Our game communicates through REST and has a persistent HTTPS connection to receive notifications.
In order to build and run the game at scale, we're using some industry standards to build our own solutions. We're using AWS as our platform, and running all our binaries in Kubernetes using AWS EKS clusters. Around them, several AWS services including (but not limited to) S3, Elastic Load Balancers, and Kinesis Firehose provide features for persistent storage, connectivity, and data streaming.
We're managing our environment's infrastructure using Terraform and Terragrunt hosted in Git, alongside Jenkins pipelines both for CI/CD and automation jobs, looking to put GitOps principles into practice.
Observability is driven by Prometheus, Opensearch and Grafana.
What you will do
Architect and build development tools and infrastructure
Automate and improve development and release processes
Ensure systems are performant, safe and secure
Work with software engineers to optimize development processes
Who you are
We would like to hear from you if:
You have at least 4 years' experience administering and developing for Cloud Infrastructure (AWS knowledge is a plus)
You have solid experience developing with Infrastructure as Code (Terraform knowledge is a plus)
You have experience administering and developing for Container services (Kubernetes knowledge is a plus)
You have experience administering and deploying development CI/CD tools such as Git and Jenkins
You have good organizational and time management skills, and the ability to work on multiple projects at the same time
Your communication skills are excellent and you have a keen sense of customer service
You are a great problem-solver and troubleshooter
You have a good eye for detail, and value the need for strong documentation
Pluses
You have experience with Helm
You have knowledge of best practices and IT operations in an always-up, always-available service
You have experience managing large Infrastructure as Code repositories
You have experience with performance tuning Linux systems
You have experience with Python
Please note: This position is based in our studio in the heart of Amsterdam. Guerrilla offers relocation and immigration support.