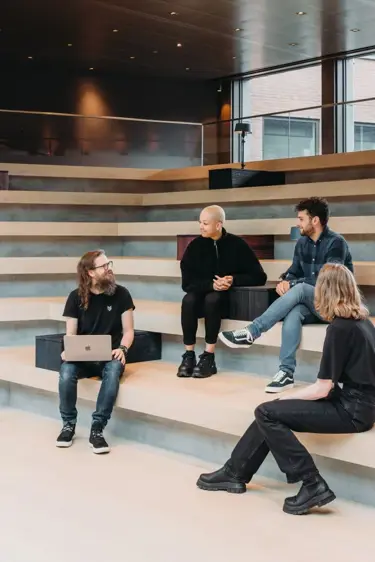 WHO WE ARE
Guerrilla, the Amsterdam-based PlayStation studio behind the critically acclaimed action RPG Horizon Zero Dawn and the recently released Horizon Forbidden West, is looking for an experienced Dialogue Designer. In this role, you will join Guerrilla's multifaceted team of Audio pros, collectively tackling a wide range of deep, complex creative and technical challenges. To accomplish your goals you can expect to collaborate closely with designers, writers, animators and technicians throughout the studio.
WHAT YOU WILL DO
In this newly created position, you will help Guerrilla create world class story content and ideate, concept and deliver dialogue systems that make our characters (playable and NPC) feel alive in gameplay settings. Among other things, we will look to you to:
design and build dialogue systems with complex logic that set the standard for AAA games.
collaborate with design, audio and writing teams to make the dialogue systems part of a fluid player experience.
integrate and mix cinematic dialogue in our games.
supervise dialogue asset editorial and mastering.
understand, troubleshoot and improve our dialogue recording pipeline.
design and maintain large dialogue features and communicate them to your peers.
present and evangelize your proposed features in interactions with other disciplines.
WHO YOU ARE
To be considered a candidate for this position, we expect you to:
have ample, proven experience working on dialogue topics in games and/or films.
have an excellent ear for sound quality, dialogue performance and timing in the context of a game.
be experienced in editorial and mastering of dialogue audio.
be analytical, understand complex systems, and have developed skills in troubleshooting them.
be self-motivated, take initiative and are willing to prototype and pitch ideas to the team.
know how to listen, be open to constructive feedback, and give the same to others.
Plusses
You have worked on AAA games or other projects comparable in scope and complexity to ours.
You have experience in node based scripting such as Max MSP, Unreal blueprints, etc.
Please note: Our vacancies are based on-site, in our studio in the heart of beautiful Amsterdam. For qualified candidates, we offer visa, permit, relocation and immigration support. Depending on the role, we offer hybrid work models allowing our employees to work from home one or more days per week.
INTERESTED?
If you think you're up for the challenge, you can apply by hitting the "apply now" button. Be sure to submit your CV and a cover/motivation letter.
At Guerrilla, we believe that our team's varied backgrounds, experiences, and perspectives help us create games that resonate with a diverse audience.
As an equal opportunities employer, we strive to create an inclusive environment, empower employees and embrace diversity.
We encourage everyone to respond as we consider all candidates on the basis of their merit, unique strengths, and perspectives they will bring to the role.