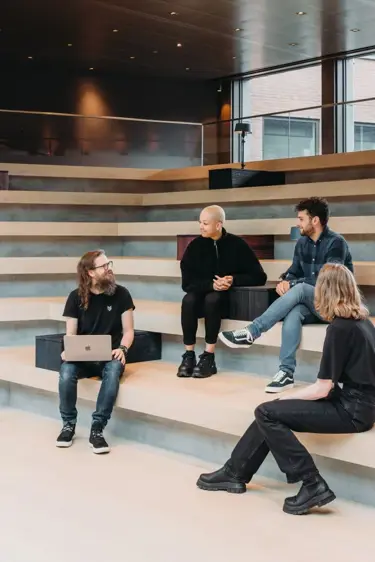 Empower Artists to deliver world class assets in volume, on time
Guerrilla's Tech Art Team works closely with other teams (Art, Tools, QA) to support efficient asset generation and management. Using a unique combo of technical skill and artistic insight, our Tech Artists create the connective tissue between Art and Code.
What You Will Do
Guerrilla, the Amsterdam-based studio behind the critically acclaimed action RPG Horizon Zero Dawn and the recently released Horizon Forbidden West, is looking for a Senior Technical Character Artist to support our future plans for the Horizon universe.

In this role, you will:
Embed with our Character Art Team to create clever, consistent and future-proof ways to generate and manage character and costume elements in volume;
Ideate, create and implement dedicated solutions for complex aspects such as cloth, hair, and fur;
Ensure scalability in performance, memory management and throughput times;
Address content demands by efficient data wrangling and batch optimization;
Tackle day to day requests for improvements and bug fixes.
Who you are
You have previously worked in the gaming industry or equivalent;
You have thorough knowledge of 3D Character Modeling, Rigging and Animation tools and workflows (Maya);
You are skilled in Python;
You are pragmatic and not afraid to get your hands dirty;
You take ownership over your work, and are intrinsically motivated to deliver quality results;
You enjoy collaborating with others and creating cross-department solutions.
We Offer
A full-time position in a dynamic and challenging work environment, with excellent primary and secondary benefits and relocation (if required). You will get to work with some of the world's most talented game developers, in our studio in the heart of Amsterdam!
Interested?
If you are up for the challenge, hit the "apply now" button to submit your application to us. Be sure to submit your CV and a portfolio/show reel that shows your best and most recent work. We also welcome a motivation letter expressing your interest for the role and Guerrilla.
Please note: This position is based in our studio in the heart of Amsterdam. Guerrilla offers relocation and immigration support.