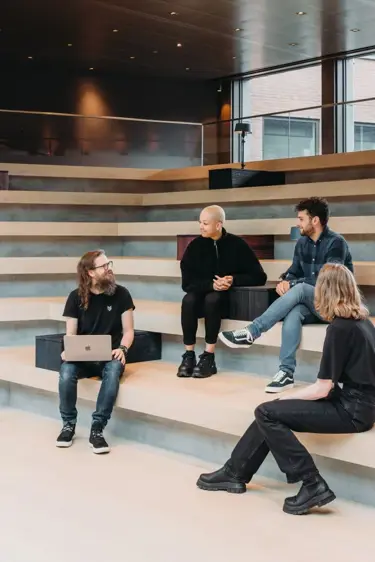 Guerrilla is seeking an adventurous Technical Writer for a first-of-its-kind role at Guerrilla.
In this position, you will take charge of the documentation for our game engine, Decima. To date, this documentation has been built by diligent programmers – now it is time for a pro to take over and make it shine!
Decima is used both at Guerrilla and by hundreds of artists and designers externally to develop some of the world's most extraordinary open world games. It's a comprehensive native desktop application encompassing a 3D and 2D world editor, asset browser, node-based editors, a sequencer timeline, review tools, localization, and sound design pipelines
What You Will Do
In this role, we will look to you to:
Audit our existing documentation for Decima, our game engine, to map out which content areas need creation, expansion, and improvement
Create comprehensive structure and consistency in our documentation.
Establish, maintain, and enforce writing standards and style guidelines.
Work directly with the people making the tools/features being documented, and with the people that will consume that documentation.
Build a healthy writing culture where everyone can be confident in contributing to documentation.
Partner with producers for other teams to empower them in creating/improving/updating documentation that those teams handle.
Develop tutorials and onboarding material for Decima, in collaboration with technical artists working on the Demo project
Who you are
To be considered a candidate for this position, please show us how you:
Understand technical & coding concepts allowing you to translate complex technical information into user-friendly documentation.
Convey intricate technical details clearly and concisely to a diverse audience, including programmers, designers, artists, directors, producers and more.
Quickly grasp new tech, tools, and updates, ideally within a dynamic game development landscape, enabling you to review, write, and iterate on documentation that is relevant to the latest features and functionalities of a large, multifaceted software platform.
Enable engineers who build tools to create initial documentation for the features/workflows that they build and maintain.
Focus on users to build your understanding of their perspectives, needs and expectations, to help you create documentation that addresses their difficulties, use cases, and best practices.
Manage documentation projects independently, including planning, scheduling, and coordinating with different teams to meet deadlines and deliver high-quality content.
Craft documentation that offers solutions, troubleshooting guides, and helpful examples to help overcome obstacles users face in onboarding and using a complex software product.
Interested?
If you think you're up for the challenge, you can apply by hitting the "apply now" button. Be sure to send a CV, cover letter, and three examples of relevant technical writing work you've delivered.
Please note: This position is based in our studio in the heart of Amsterdam. Guerrilla offers relocation and immigration support.
At Guerrilla, we believe that our team's varied backgrounds, experiences, and perspectives help us create games that resonate with a diverse audience.
As an equal opportunities employer, we strive to create an inclusive environment, empower employees and embrace diversity.
We encourage everyone to respond as we consider all candidates on the basis of their merit, unique strengths, and perspectives they will bring to the role.