Guerrilla Celebrates the Arrival of the LEGO® Tallneck
The iconic Tallneck machine from our Horizon series finally arrived in brick form this past Sunday (1 May), and on Monday morning Guerrillas were treated to an early opening celebration!
Gathering at the nearby LEGO® store, Guerrillas came together to celebrate the arrival of the LEGO® Tallneck. The early opening started at 9:30AM, but many were already lined up outside the store doors…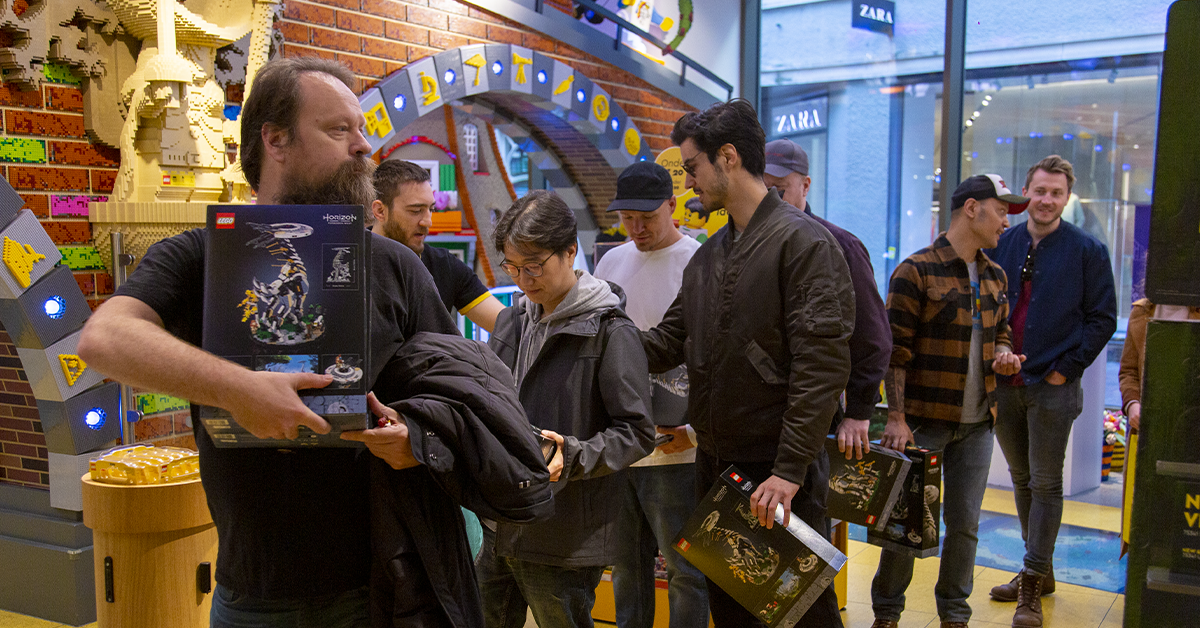 Once inside, the childlike wonder of the LEGO store welcomed visitors with the Tallnecks waiting front and center – and it didn't take long for smiles to fill the room. Where else can you see adults in line, holding onto toy sets with such glee?
At the Demo Table, friendly store staff took on the challenge to build the Tallneck themselves. Piece by piece, you could see the Tallneck's base coming together – but no doubt it'd take them a while! Around the corner, visitors also flocked to the custom figure booth. Even Aloy joined in on the fun, creating – you guessed it – LEGO Aloys.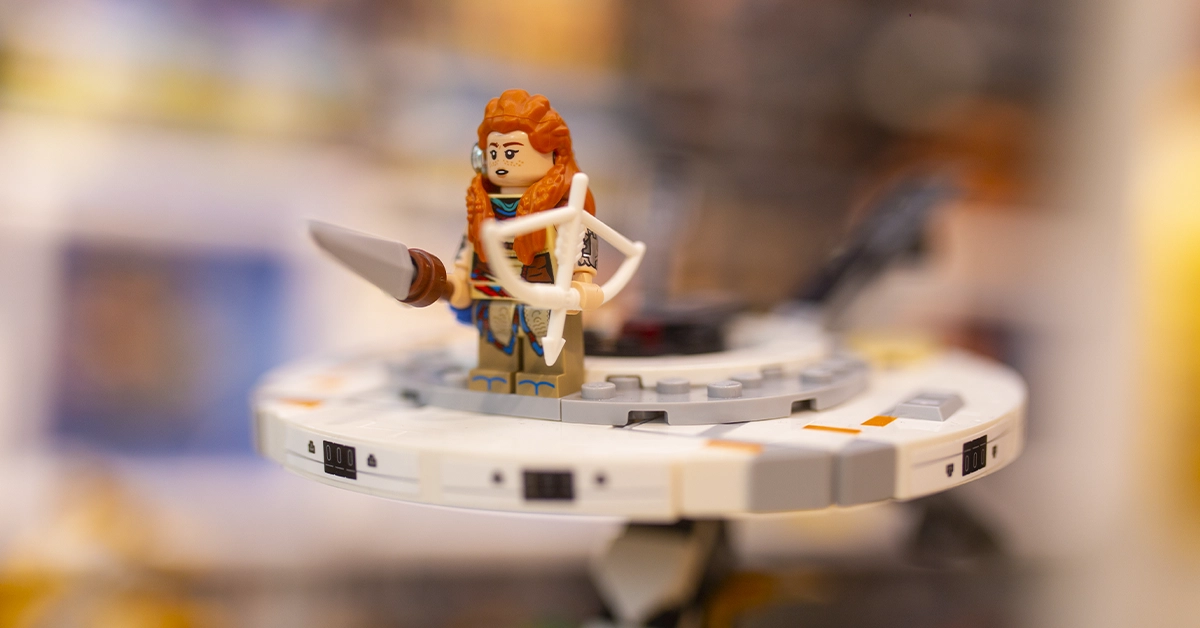 The Guerrillas were as eager to get their hands on the LEGO Tallneck as everyone else - they flew off the shelves the moment doors opened. We're hugely thankful to our Aloy cosplayers, Raven Star Cosplay and Feanwee, and the staff at the LEGO Amsterdam store for being part of such a memorable day.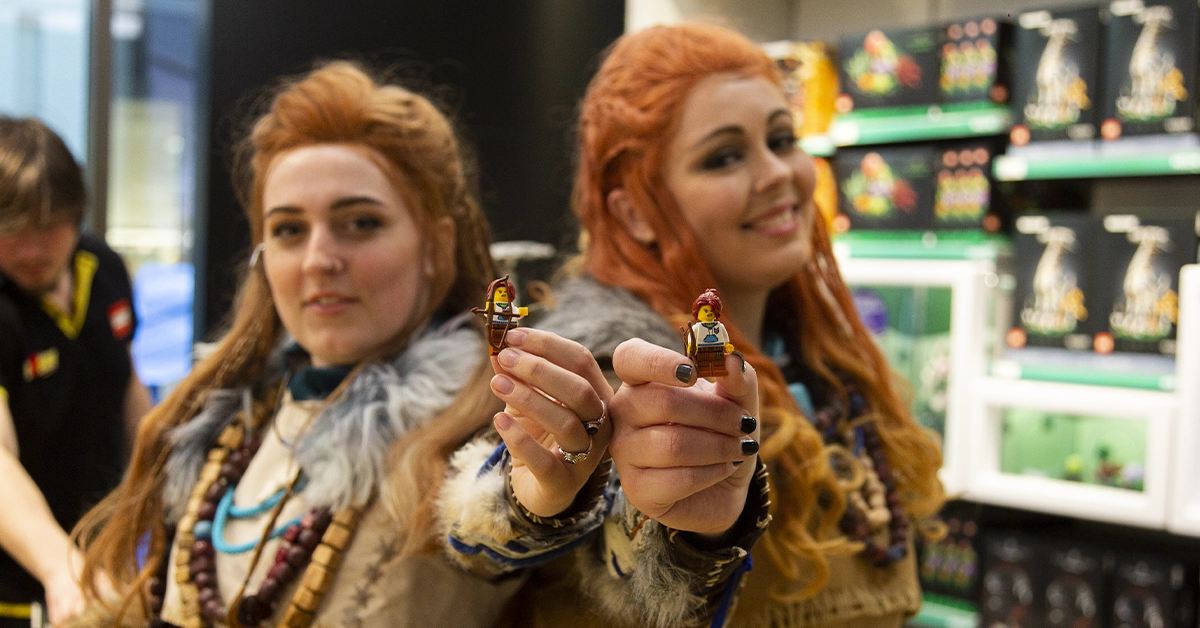 We're overjoyed at the community's excitement and can't wait to see your finished Tallnecks!
Show us your progress as your LEGO Tallneck comes to (brick) life – be sure to post your photos on social media using #BeyondTheHorizon. Happy building!