It takes hundreds of talented creatives with a wide range of skills to create Guerrilla's quality entertainment experiences. Hear from some of our Guerrillas below.

"What we do at Guerrilla pushes the boundaries of the industry, which makes my work so interesting. It is also amazing to work with such talented people. You can feel how everyone loves their job and such passion is contagious."
Joined Guerrilla: Noc 1 2020
"The people, the atmosphere, the challenge of making the impossible possible, and our relentless quest to make the best games possible. Working at Guerrilla is never dull, we always strive to create experiences that leave people in wonder, not just the players, but also ourselves."
Joined Guerrilla: Oct 1 2003
"As a Senior World Designer at Guerrilla, I get to interact with people from teams all over Guerrilla every single day - Environment Art, Writing, Robot Design, Lighting, VFX, and more. It's wonderful not only to have had a hand in shaping the beautiful world of The Forbidden West (and now The Burning Shores), but also to get to work with so many talented people to bring our collective vision to life."
Joined Guerrilla: February 2020
"Guerrilla is a very inspiring workplace with so many creative and talented people. Inspiration is to be found everywhere, not with just the people but in its location as well which is the the center of Amsterdam. As an artist, you get so much creative freedom so your contributions will really make an impact on the overall project."
Joined Guerrilla: September 2009

Robot Team

"The Robot Team is made up of people with a high level of technical and creative talent, who also have a passion for all things action, monsters, sci-fi, etc. We love coming up with wild, explosive, surprising ideas - all wrapped in complex, yet nuanced and elegant designs. We play and analyze games, movies and other forms of entertainment and understand what makes something intuitive, fun and engaging. We love a technical challenge, but also having inspired moments about how our various design and creative pieces fit together into something new that players have never seen before."

Joined Guerrilla: 2008

Comms Team

"Our team is an ambitious and talented group of communication and community experts. Our core values with which we strategize and operate are respect, safety, and connection - this is how we ensure friendly, inclusive, and safe community spaces for our players and fans. We work closely with many internal teams to ensure we advocate for our community's needs, understand our projects' core positioning in order to communicate externally, and spotlight our talented developers whenever possible."

Joined Guerrilla: Aug 2020

UI/UX Team

"The UI/UX Team makes sure that players have the information they need to make informed game decisions and enable them to perform actions in an intuitive and frictionless way. We design beautiful HUDs and Menus that fit perfectly within the games they are made for as well as propose ergonomically considerate control schemes in close collaboration with the game design team."

Joined Guerrilla: March 2019

QA Team

"Our team is an amazing group who work together to ensure the best player experience. As avid video gamers ourselves, we utilize our QA expertise to work with designers ensuring the stability and playability of all content in the game, from an early stage of development, through to after the title has released."

Joined Guerrilla: 2013 / 2022

Infrastructure Team

"We design, develop and maintain the backbone of our tool set (build system, data distribution, version control & branch structure, network infrastructure, C++ tool chain, release management tools). We're an international team, united by our love for code, awesome tools and dedicated to support all workflows at Guerrilla."

Joined Guerrilla: 2003
Benefits
Our wages are competitive, but the benefits don't stop there. We offer comprehensive health and life insurance, plenty of days off, mental health support, a profit-sharing scheme, access to games, social activities, and much more.
Learn more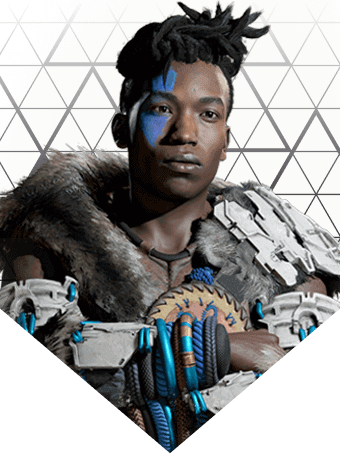 Life at Guerrilla
Life's about more than work. We offer a variety of social clubs and team events, but also ensure you have the time to explore Amsterdam and Europe, while building your life here.
Learn more