Amsterdam, Netherlands
Where we work
Guerrilla's state-of-the-art studio is located at the heart of Amsterdam in the Netherlands, a historical city that has always moved with the times. Amidst its museums, parks, and cafes, Guerrillas feel right at home - and with our comprehensive relocation package, you'll feel the same in no time.
We think the best creative work requires an inspiring space. Before moving into the prominent Telegraafgebouw in 2020, we completely refurbished the iconic building to fit the needs of AAA game development while keeping Guerrillas' comforts at the forefront.
Inside, cozy furniture and Horizon-inspired lush foliage meet state-of-the-art hardware, audio suites, and even one of the world's largest MOCAP stages. And to top it off, there's a vegan-friendly catered restaurant with panoramic views of Amsterdam.
Our central location is walking distance from the city's sights, from parks to museums, to the many cafes, bars, and restaurants of the Jordaan district and the bakeries and boutiques of De 9 Straatjes. Meanwhile, just a short bike or tram ride away, the bustle fades away, and quieter neighborhoods offer families space to live and thrive, as well as excellent (international) schools.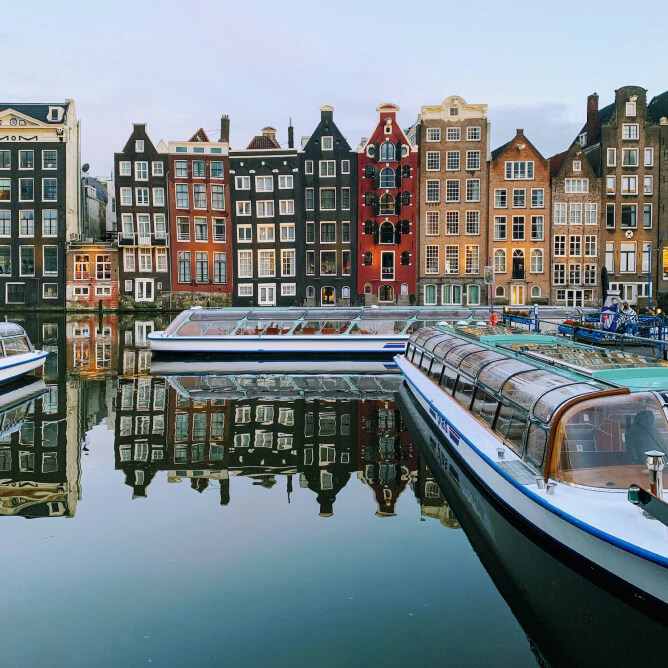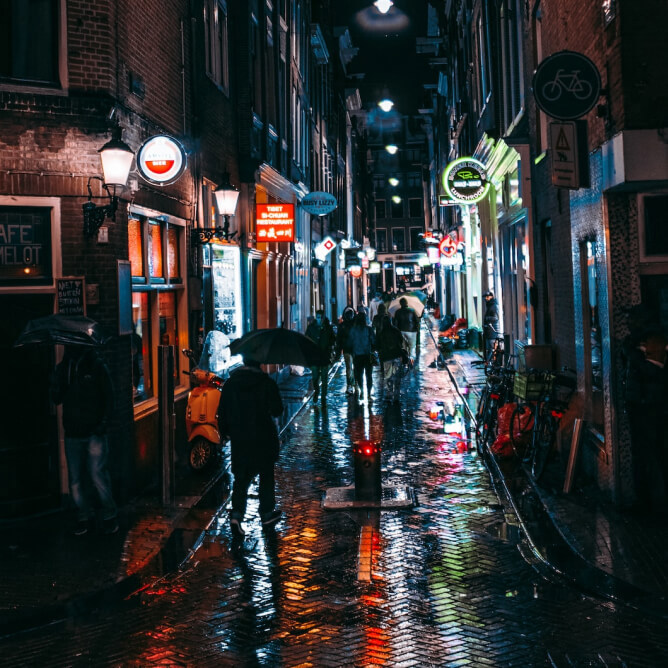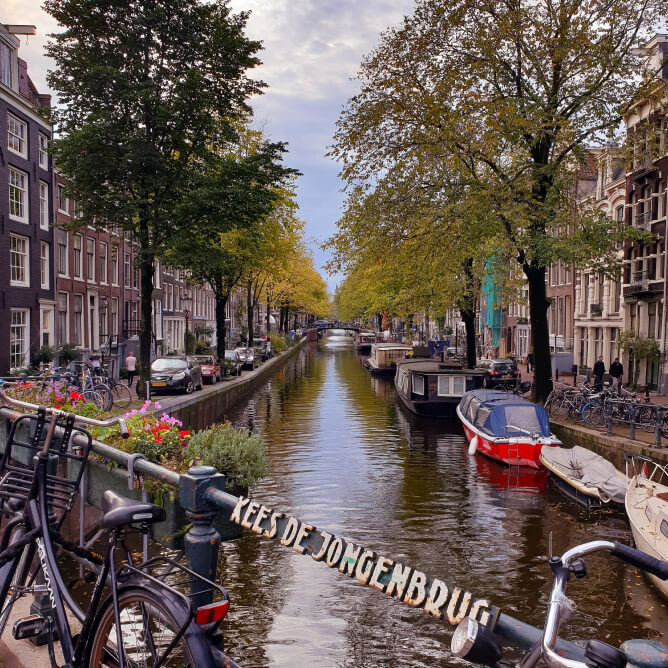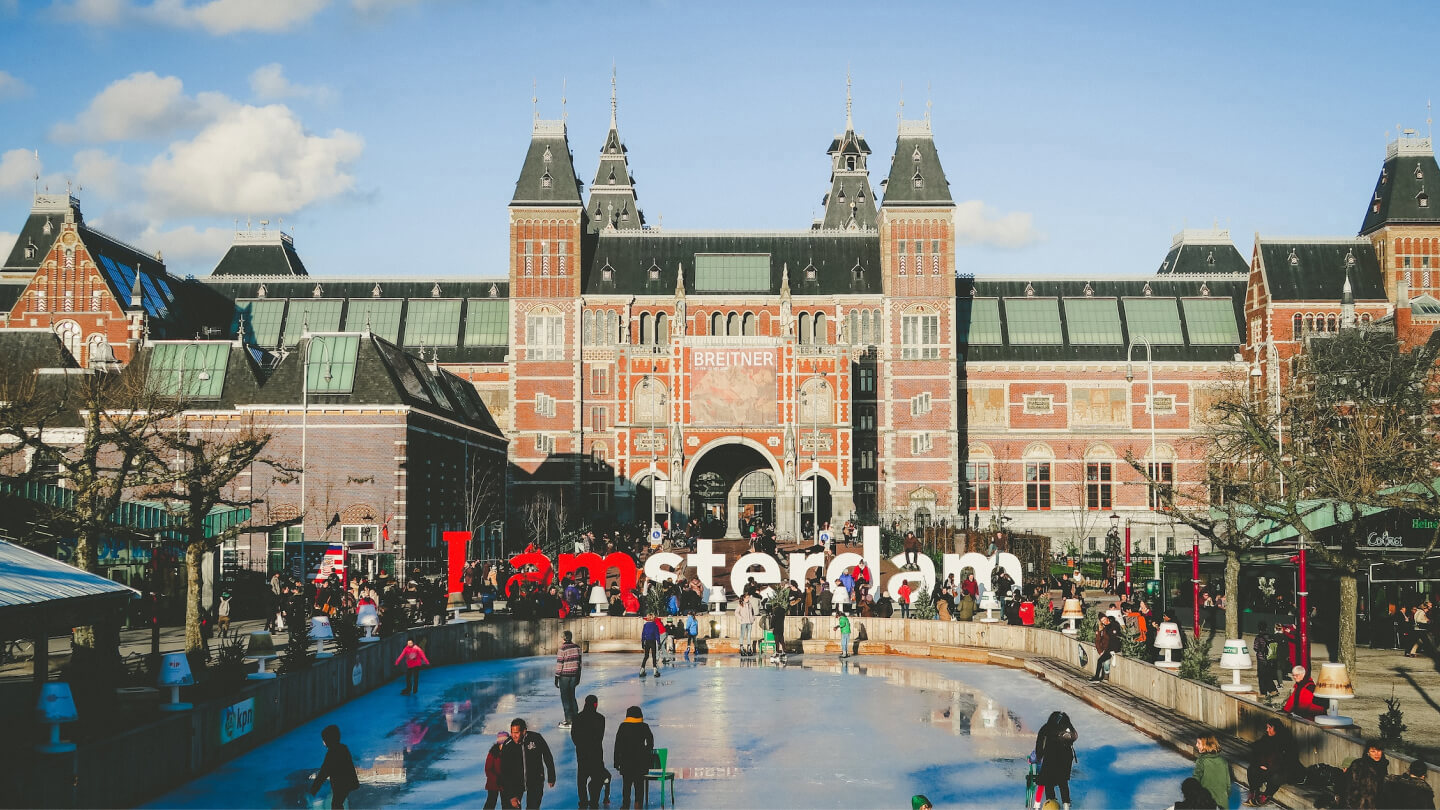 Relocation Support
Moving to a new city or country is exciting, but it can also be daunting. That's why we offer extensive support to help new Guerrilla's move and settle into Amsterdam along with their partners, families, and pets easily.
More about relocation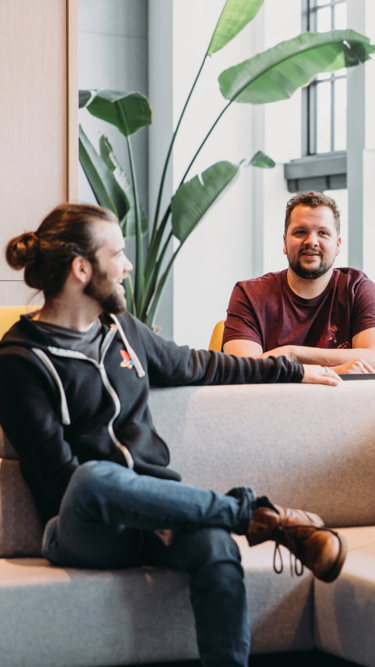 Things to do
Amsterdam & Beyond
Amsterdam has a long-standing reputation as a uniquely cultured place to visit, with plenty to do and see. But there's another side to this city that make it an exceptional place to call home. Forests, beaches, and an inland sea are all easily within reach. And if you're looking to explore Europe, Amsterdam features excellent national and international public transport links. Explore Guerrillas' favourite hotspots.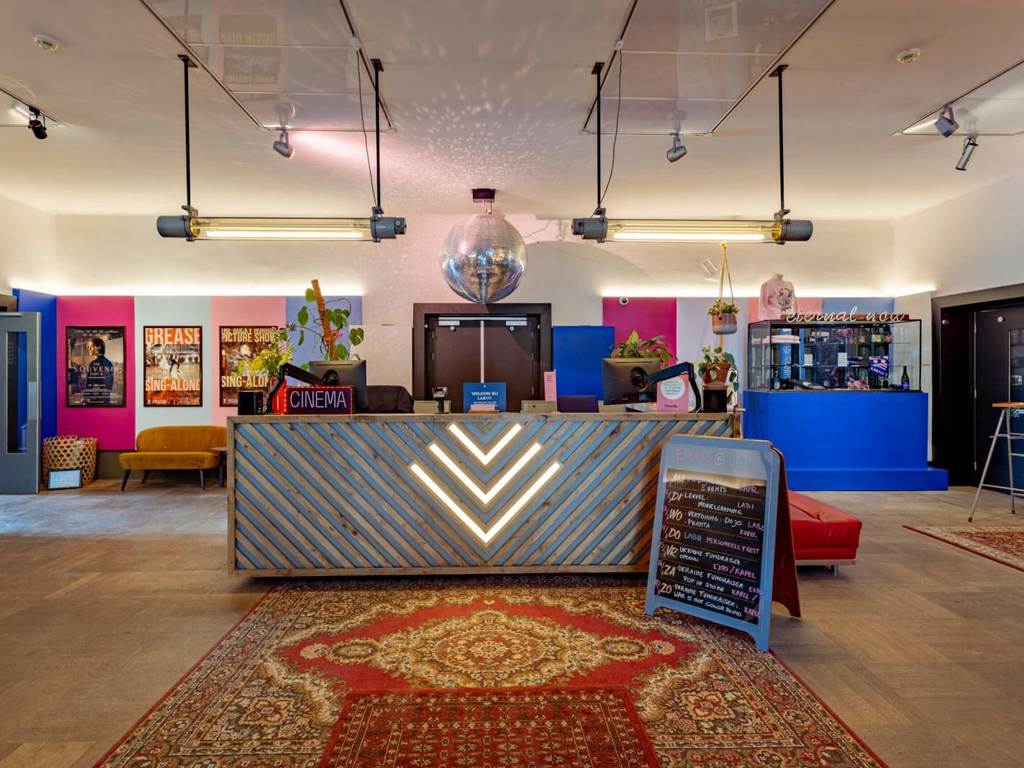 "Lab 111 is the perfect place to catch old favorites or films you may have missed in theatre! I first heard of it during a summer event where they showed Ghibli movies, and now I regularly check their website :)"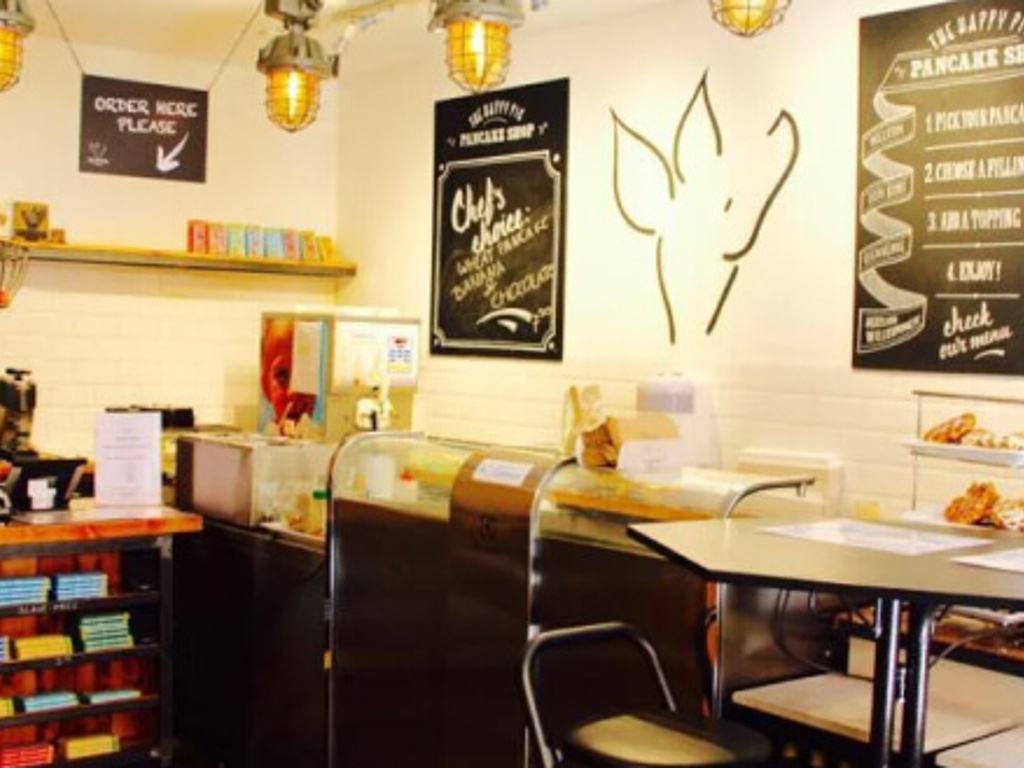 The Happy Pig Pancake Shop
"Other than for the name, they offer a great tasting crepes and waffles, with a wide range of different toppings to choose from. I'd always recommend the waffle with whipped cream, fresh strawberries and chocolate sauce, a simple choice but so good! They also have gluten-light and vegan options too!"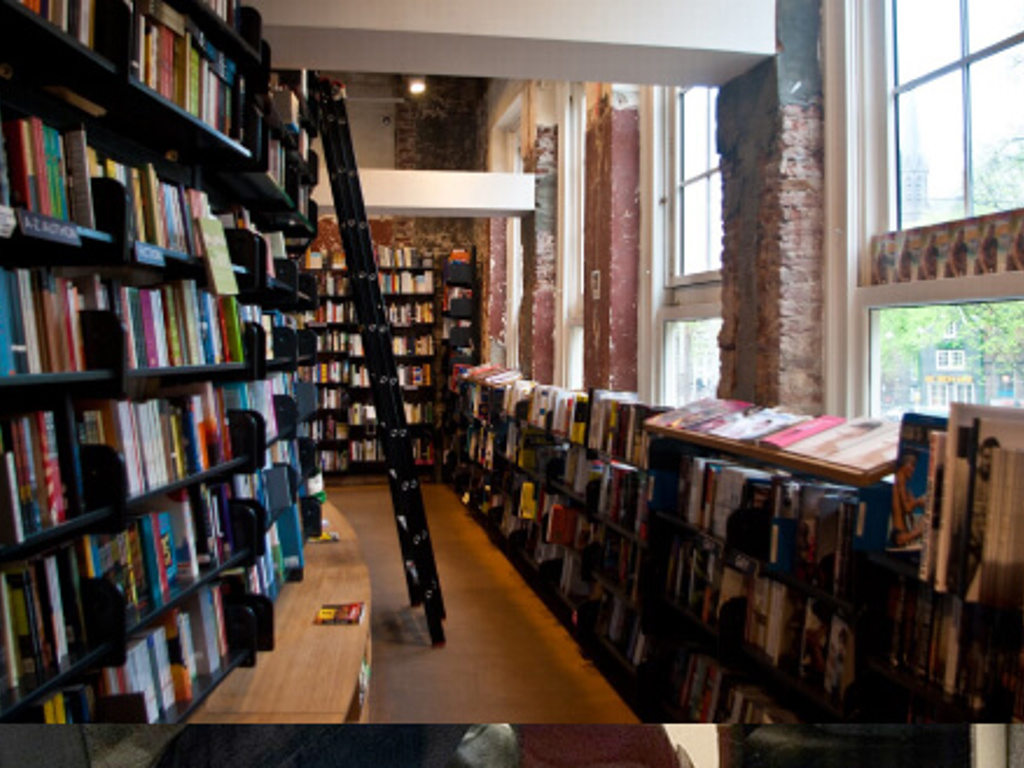 "I love drowning in the sheer amount of books they have, on every topic imaginable."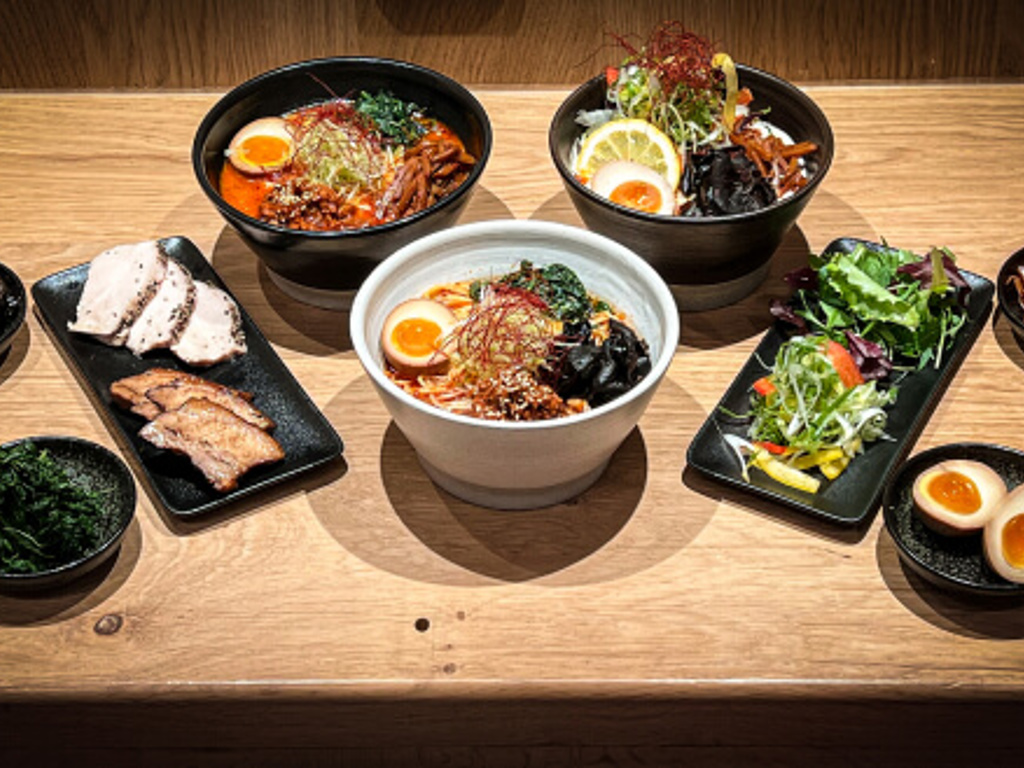 "Fun and authentic ramen bar near the central station, with excellent ramen options!"