Game Developers Conference (GDC) is back – the annual conference for all things game development is taking place in San Francisco, and some of our Guerrillas will be in attendance.
From topics like workshopping side quests to scaling tools for assets, Guerrilla speakers will participate in workshops, take attendees behind the scenes and share their expertise on how Horizon Forbidden West came to be.
If you're attending GDC, join us as we share our stories on the development of Horizon Forbidden West!
Full Guerrilla schedule below:
Monday 20 March | 9:30AM - 10:30AM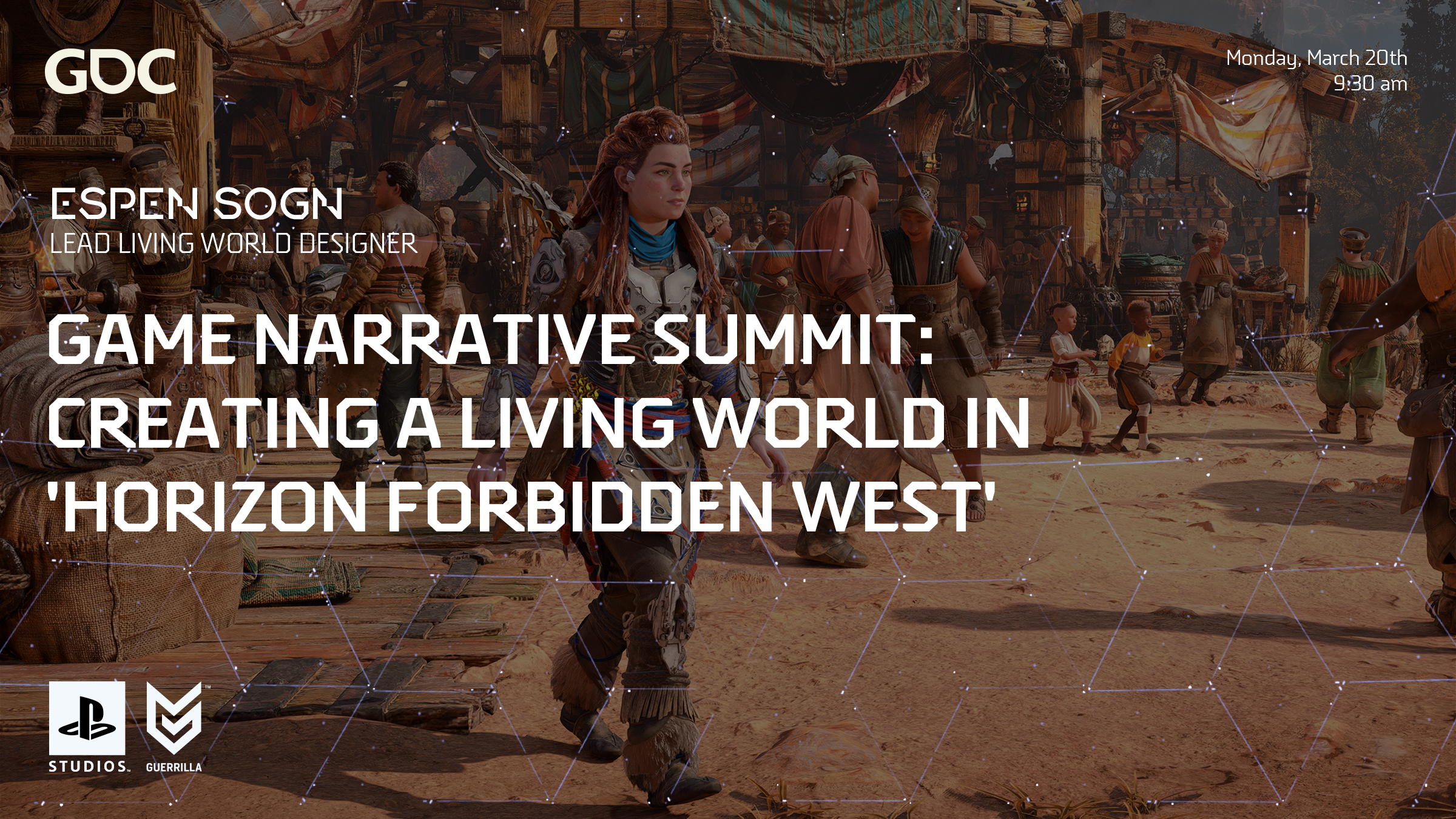 Session Title: Creating a Living World in Horizon Forbidden West
Speaker: Espen Sogn, Lead Living World Designer
Tuesday 21 March | 9:30AM - 10:30AM
Session Title: Designing Cauldrons for Horizon Forbidden West
Speaker: Dennis Micka, Senior World Designer
Tuesday 21 March | 10:50AM - 11:50AM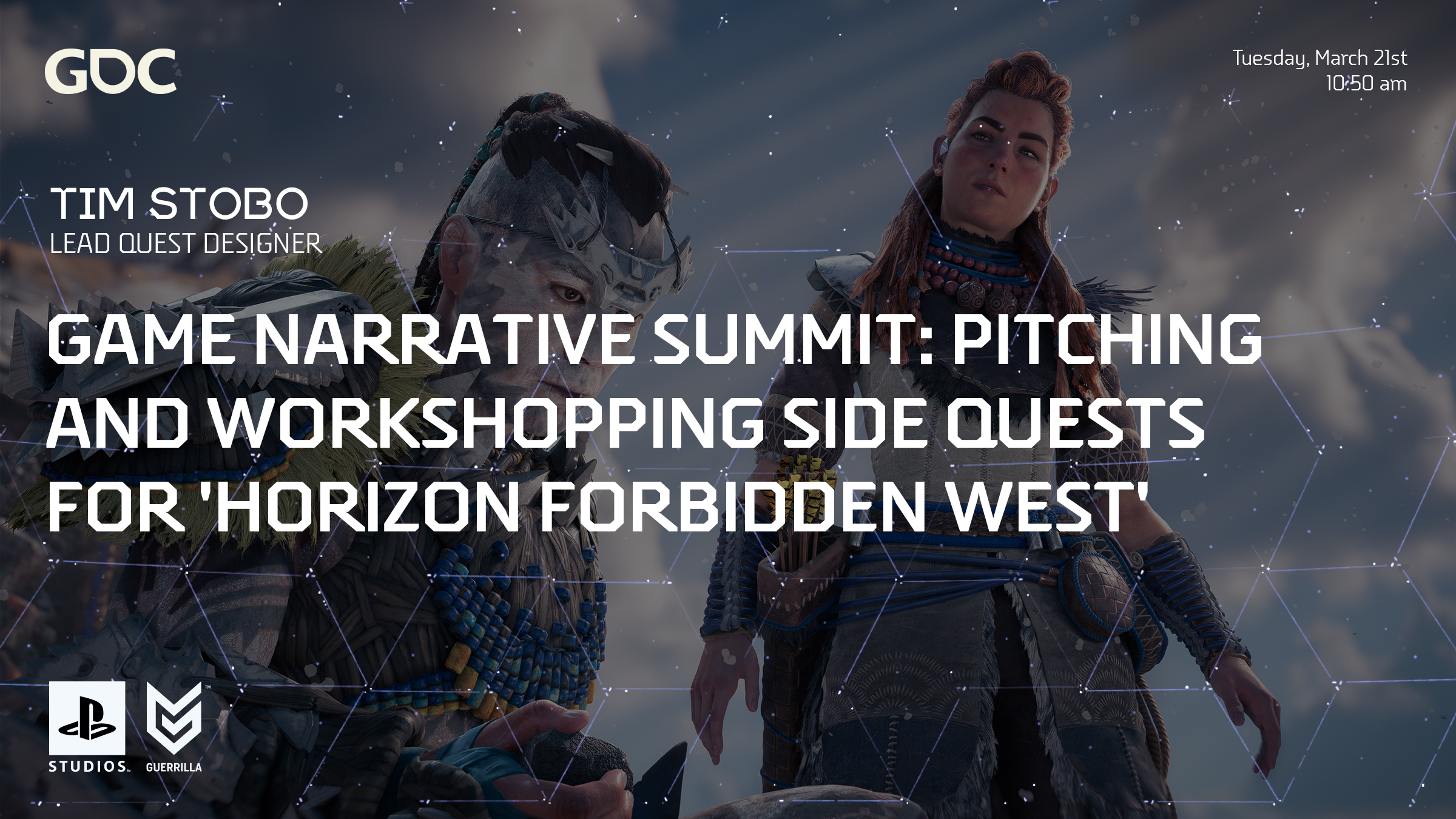 Session Title: Pitching and Workshopping Side Quests for Horizon Forbidden West
Speaker: Tim Stobo, Lead Quest Designer
Wednesday 22 March | 11:30AM - 12:30PM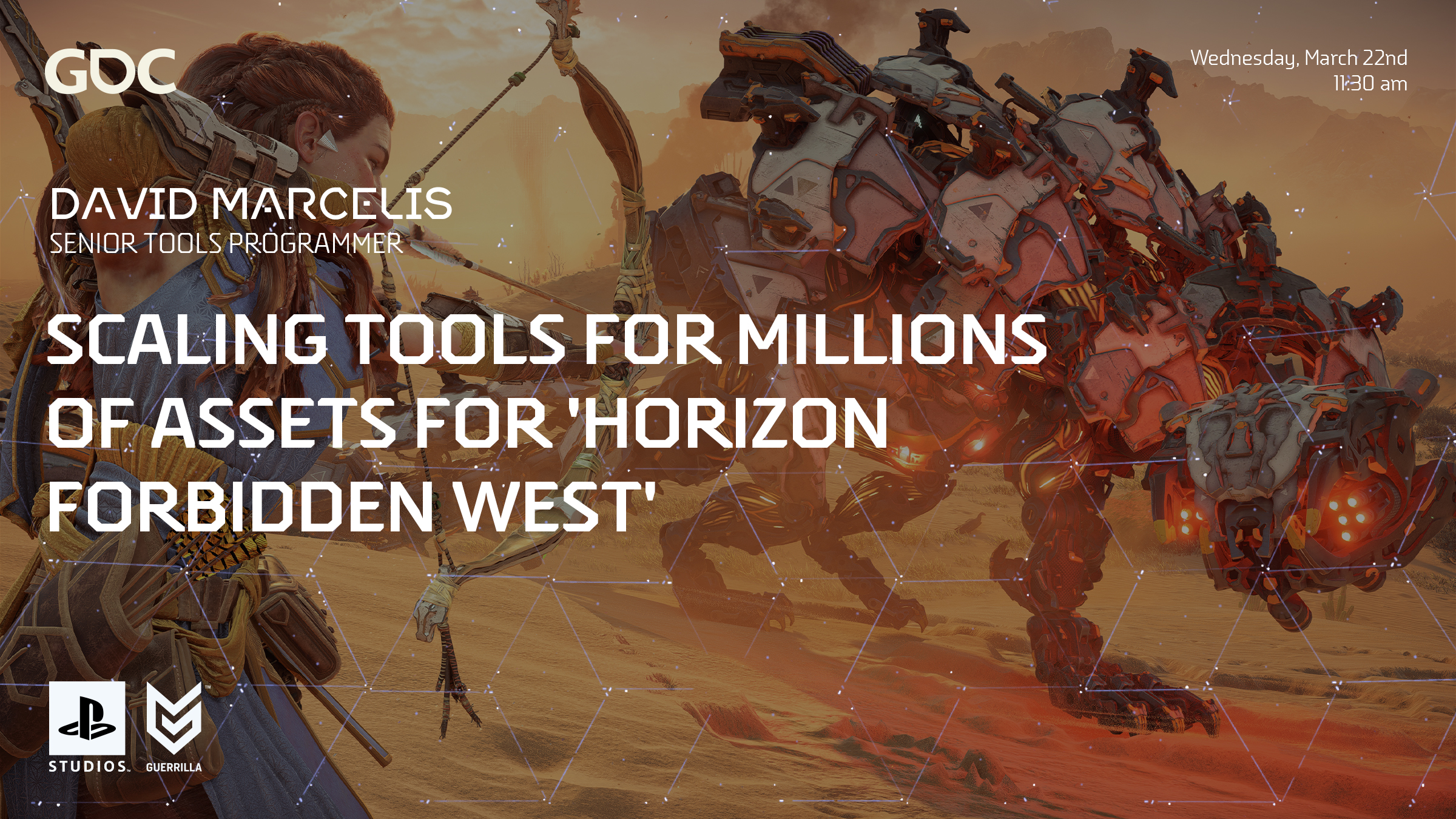 Session Title: Scaling Tools for Millions of Assets for Horizon Forbidden West
Speaker: David Marcelis, Senior Tools Programmer
Wednesday 22 March | 2PM - 3PM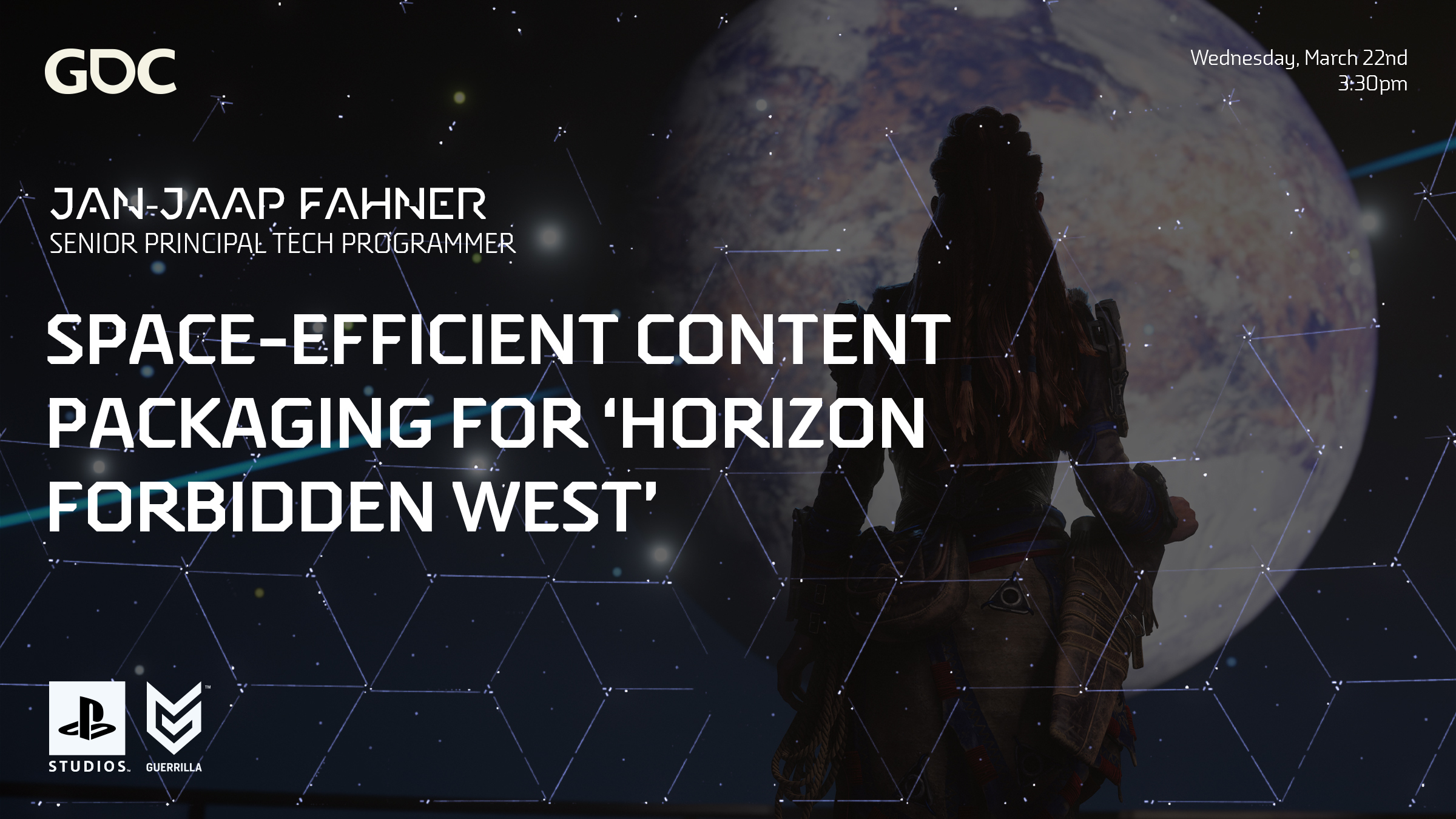 Session Title: Space-Efficient Content Packaging for Horizon Forbidden West
Speaker: Jan-Jaap Fahner, Senior Principal Tech Programmer
Thursday 23 March | 11:30AM - 12:30PM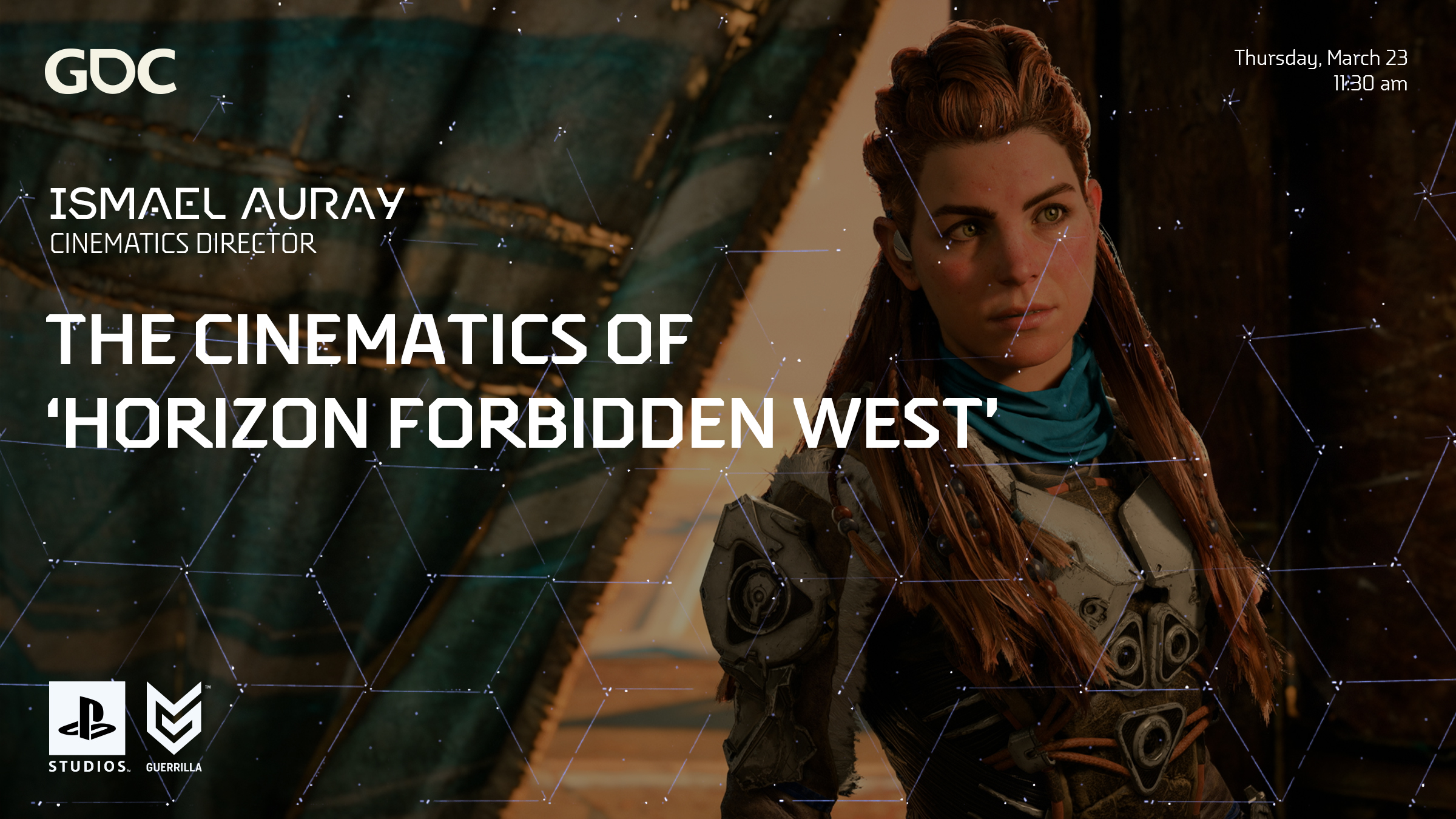 Session Title: The Cinematics of Horizon Forbidden West
Speaker: Ismael Auray, Cinematics Director
Friday 24 March | 1:30PM - 2:30PM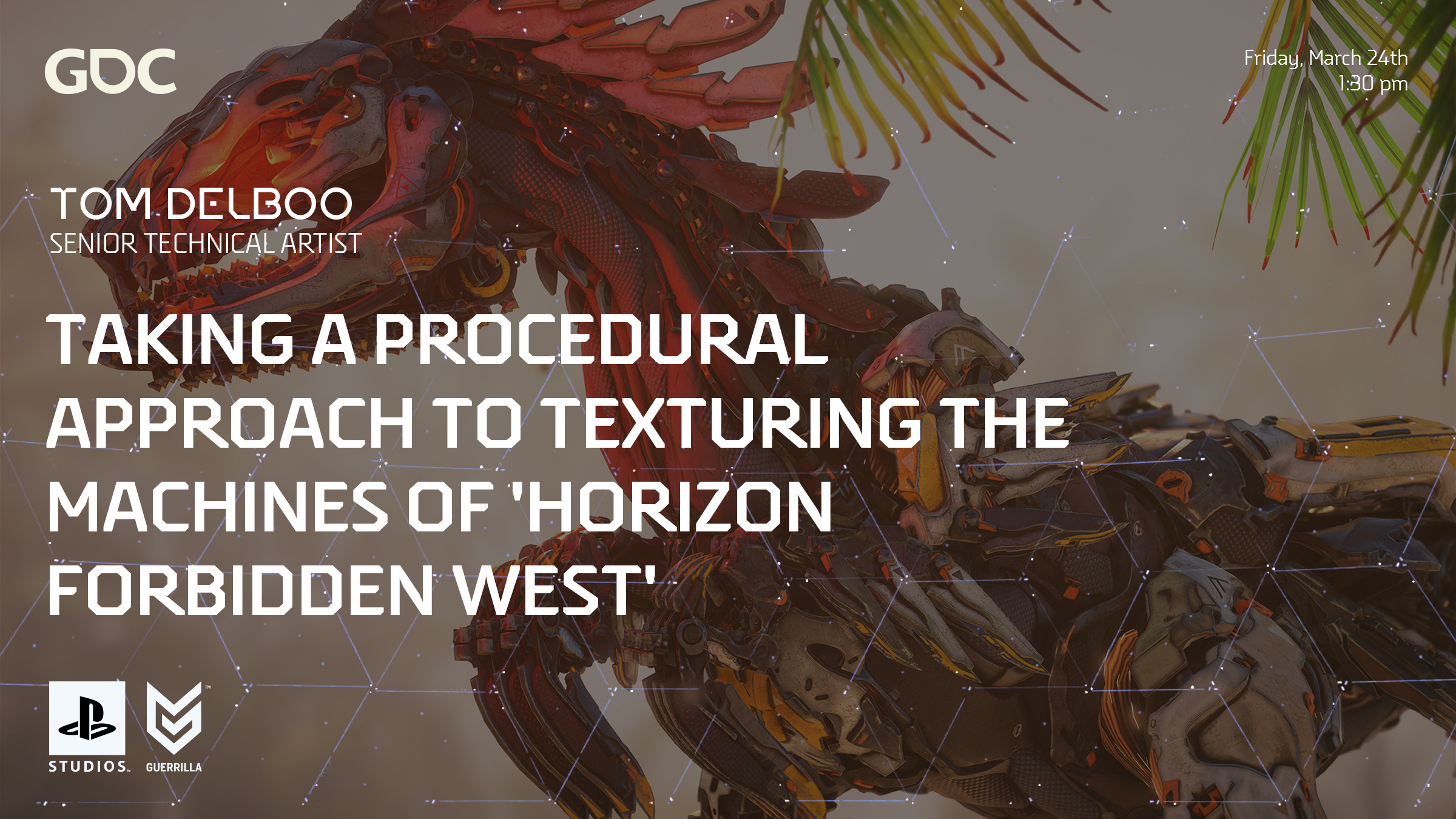 Session Title: Taking a Procedural Approach to Texturing the Machines of Horizon Forbidden West
Speaker: Tom Delboo, Senior Technical Asset Artist